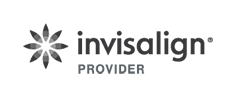 DR YOSHIKANE HAS EARNED INVISALIGN DIAMOND PLUS STATUS
Q.WHAT DOES DIAMOND PLUS MEAN?
A. All Invisalign providers are classified depending on their experience. It's determined based on the number of Invisalign cases they complete each year. Diamond Plus is the top status that an orthodontist can earn, and it means that they have achieved 400 or more cases in a year. The accreditation comes from Invisalign, and it gives a clear indication of an orthodontist's experience and expertise working with the Invisalign system.
Q. WHY DOES DIAMOND PLUS STATUS MATTER?
A. The most obvious reason this matters is that orthodontists that are performing more cases in a year are going to have more expertise. Dr. Yoshikane and her team have again been given the elite designation of Diamond Plus. It is our goal to provide exceptional results and the best experience with your aligners.
Q. HOW OFTEN MUST I WEAR MY ALIGNERS?
A. You must wear your aligners for 20-22 hours daily. You may remove them for eating, drinking and regular oral hygiene.
Q. ARE THERE ANY RESTRICTIONS TO WHAT I CAN EAT WHILE IN TREATMENT?
A. No. Unlike braces, you may eat almost anything you like if you remove the aligners before eating. With aligners out, you can even chew gum! After you eat, it is important to rinse or brush your teeth and the aligners prior to placing the aligners back on. We give you Orthofoam to help clean the trays while you are eating on the go.
Q. WILL WEARING THE ALIGNERS AFFECT MY SPEECH?
A. Like any orthodontic treatment, there is a short adjustment period. The more you speak with the aligners on, the quicker you will adjust.

Q. IS THERE ANY DISCOMFORT WITH INVISALIGN® TREATMENT?
A. There will be some pressure and minor discomfort for a day or two after each initial insertion. This is a sign that your teeth are moving sequentially into their final position.

Q. CAN I CHEW GUM?
A. Please remove your aligners prior to chewing gum as the gum will stick to the aligners.

Q. HOW DO I KEEP MY ALIGNERS CLEAN?
A. Brushing them with toothpaste will keep them fresh and clean. You can use denture cleaner or hydrogen peroxide to freshen them up periodically.

Q. HOW OFTEN DO I SEE DR YOSHIKANE WHILE WEARING INVISALIGN®?
A. Regular office visits are every 8-12 weeks to ensure that your Invisalign treatment is progressing as planned. You can also do virtual appointments if you prefer, for some of the visits.

Q. WHAT HAPPENS AFTER MY TREATMENT IS COMPLETE? DO I NEED RETAINERS?
A. Yes, all orthodontic patients need to wear their retainers at night indefinitely. Sleeping with your retainers in at night will ensure a healthy bite and maintain the new position of your teeth.

Q. HOW LONG DOES INVISALIGN TREATMENT TAKE?
A. Treatment time varies depending on the severity of the misaligned teeth and is similar to braces treatment timing. Treatment time can sometimes even be shorter than traditional braces, depending on cooperation.

Q. DOES INVISALIGN WORK FOR KIDS?
A. Yes! With good cooperation we can make it work just like braces.
Invisalign and the Invisalign logo, among others, are trademarks of Align Technology, Inc., and are registered in the U.S. and other countries.